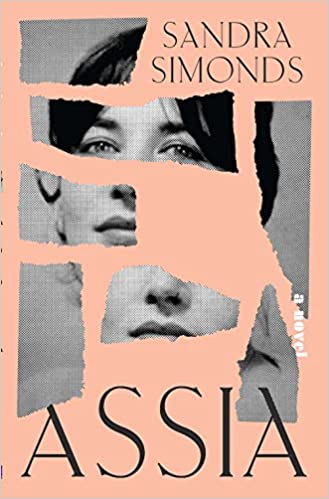 Synopsis
Based loosely on the life of Assia Wevill, a German Jew who escaped the Nazis and eventually became the woman whose affair with Ted Hughes broke up his marriage to Sylvia Plath, Assia is the first novel from poet Sandra Simonds. Haunted by Plath's suicide and her own unfulfilled literary ambition, and abandoned by both Hughes and her husband, the real-life Assia struggled to imagine a viable life for herself in the turbulent political landscape of the 1960s. In 1969, she killed herself and her young child, in what is widely viewed as an attempt to copy Plath's famous suicide. Lending a contemporary feminist perspective to an unrecognized chapter in modern literary history, Assia is a novel that asks us to hold our judgment and to consider the personal and political histories of people who commit unthinkable acts.
"This book is mindblowing. Just when we thought we knew the tragic story of Sylvia Plath or the disturbing details of Ted Hughes' behavior, these pages present Assia Wevill, poet, artist, mother, person. Simonds' brilliance is in reminding us that narratives are just that–a single perspective designed to hold our gaze. Here, Assia moves beyond and around those limited frameworks. In short, this work is more than a reappraisal or a new version of events. It is more like life: striking, messy, quietly revelatory, and beautiful, even in its darkest moments."
Maurice Carlos Ruffin
"Sandra Simonds transubstantiates into faraway lives and voices with a visionary prowess, such that halfway through I had to remind myself that several of her characters belonged to literary history. Assia-the-novel is grounded in the dailiness of houses and landscapes, of kitchen tables and writing desks, as though these places were still dreaming of the lives that had occupied them."
Jonathan Lethem
"With the lyric beauty of the poet she is, Sandra Simonds gives us a fresh portrait of Assia Wevill, a woman previously conceived mostly as a consort, a homewrecker, or a femme fatale. Simonds' novel refuses to be bound by the pedantry of what we think we know about Assia Wevill's life, reimagining timelines, history, and Assia's inner life and creative work to bring her to life as never before. Assia lacks heroes and villains, a limiting theme of past renditions of this story, giving us not just Assia, but Sylvia Plath, David Wevill, Ted Hughes, and even Assia's young daughter Shura in their troubled, beautiful humanity. Assia is non-linear, but never drops the thread of Wevill's life, instead moving back and forth in time to help us better grasp the choices she, and the people in her orbit, made. The book deftly enfolds and interrogates the mysteries and mythologies of Hitler's Germany, stateless people, Sylvia Plath, Palestine on the brink, and swinging London. Simonds is as arresting a writer as Wevill was a personality; I couldn't put her book down"
Emily Van Duyne
BUY PREVIOUS BOOKS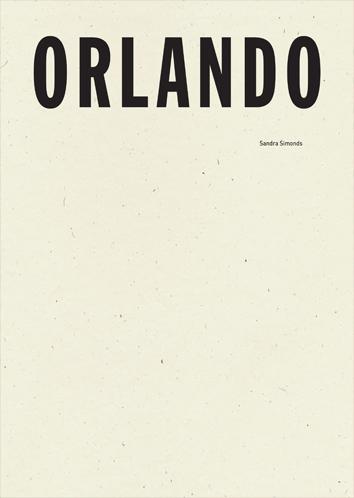 PRAISE
"Sandra Simonds's new book of poems, 'Atopia,' sent me in search of her earlier work."—New York Times
"An epic consecrating empire's end, rather than its origins, this book-length poem sings of the absurdities, inanities, and injustices that pervade modern life. Fevered and philosophical, Simonds's fierce lyric rages against capitalism and patriarchy for stifling compassion and collective imagination Eclectic diction and a fluid use of form evince a restless mind that refuses to compartmentalize or to be contained."—The New Yorker
A friend told me poets are maladjusted souls. Whatever! We have Sandra Simonds on our side, and this new book ATOPIA is something to give ourselves some proper maladjustments! Here is a poet I can easily imagine from the audience of Plato's speeches about how great slavery is for the Republic, telling the old man how lousy his governing ideas are, having Plato threaten to exile her from the city limits. This book rules my bookshelf! This book is a breastplate against weapons of enemies of the beautiful truth of this breathtaking world!—CA Conrad
In the vein of such tour de force declarations of the American condition as Walt Whitman's Leaves of Grass, Allen Ginsberg's Howl, and Noelle Kocot's Poem for the End of Time, Sandra Simonds's Atopia is a bold and ambitious endeavor to catalogue the captivity narrative of a thinking, politically engaged, simultaneously outraged and resigned single mother in a contemporary capitalist dystopia, as well as a meditation on what it means and whether it matters to be a poet in the face of the world's indifference. Unflinchingly direct and emotionally rattling, Simonds writes with a bravado that brings to mind the best of Rimbaud and Apollinaire: "I am a black diamond from the asteroid of visions./Furious, I have splattered my loot into the earth.—Michael Dumanis
Simonds's sonnets are uncaged, snarling, rooting creatures, ferreting about the mind like it's a shoebox of memorabilia. These sonnets execute that mysterious task which only poems can: expose the connective roots of memories, objects, and beings, despite how dissonant the universe can feel.
—Publishers Weekly
How do you write poems while caring for children, teaching composition, and trying to make rent? How do you think about—for example—domestic violence, Bikram Yoga, and being in love, all at once? The world is an exhausting place full of unsustainable contradictions; the sonnet holds some parts of it uncomfortably, energetically, together.
—Boston Review
Steal It Back will not let us forget our own complicity in building a soulless society. The juxtaposition of priceless works of art with our shoddy, big-box store culture generates an anger that is the book's main power. Simonds's style is direct, her sentences both sharp-edged and fragile in their rawness.
—Miami Rail
In her writing, she lets her "self" be split into multiple personas that are totally and not totally her at the same time. And alongside that "self" are hosts of strange societal bedfellows, unwitting perpetrators of their own oppression or momentary motions of freedom. So there's a ton of bardic ghosting going on that's not yet discursively explainable, but that feels essential to a re-tooling of political volition.
—Rodrigo Toscano
Atopia speaks to the events of our time, brutal and unafraid—Dorothea Lasky, author of Milk
The driving force of Atopia is how to carry on living while surrounded by all this fear—of capitalism, fascism, misogyny, bigotry, climate change, and internalized self-hatred and defeat. I can think of nothing more present and urgent than an interrogation of the paradox. Atopia is a much needed epic poem that I was hungry to devour.—Anne Barngrover, author of Brazen Creature
Simonds is a poet of the re-calibrated, gendered, anti-racist and anti-capitalist epic. She's a Whitmanian American for the present, clear-eyed and vengeful, expansive enough for multitudinous catastrophe. These poems are full-throated exemplars of poetry's power, rising into the highest lyric incantation and outcry.—Lindsay Turner, author of Songs & Ballads
Anthologies
Love is Strong as Death (2nd edition), ed. Paul Kelly, (Penguin Random House, forthcoming).
Crafting Poems and Stories, ed. Ethel Rackin, (Broadview Press, May 2022).
Poems for Political Disaster ed. B.K. Fischer and Timothy Donnelley, (Boston Review, 2016).
Please Excuse This Poem: One Hundred New Poems for the Next Generation (Viking)
The Best American Poetry 2015 (Scribner)
Please Add to this List: Teaching Bernadette Mayer's Sonnets & Experiments (Tender Buttons)
The Best American Poetry 2014 (Scribner)
Chapbooks (out of print)
Used White Wife (Grey Book, 2009)
The Tar Pit Diatoms (Otolith, 2006)
The Humble Travelogues of Mr. Worthington, Written from Land & Sea (Cy Gist, 2006)